POLi Payments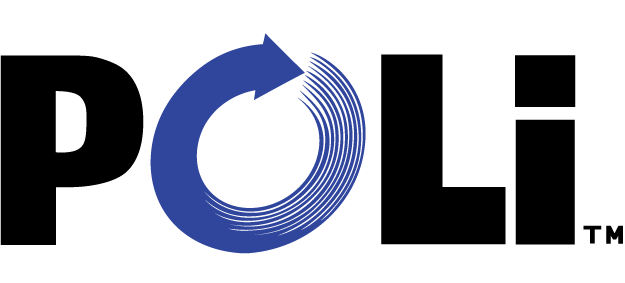 POLi is the online payment option that allows you to use your internet banking to securely pay for goods and services. It is simple to use, just choose POLi at checkout and follow the prompts to complete the bank transfer.
Summary of advantages of POLi payment
POLi is completely free for our customers use.
No sign up. No extra passwords to remember, just choose POLi at the checkout.
POLi is secure. 
Instant receipt. You receive an immediate confirmation of your POLi Payment.
It is simple to use! POLi auto fills the payment details for you making a POLi Payment fast and easy.
Note that POLi does not store any sensitive information such as internet banking usernames and passwords.
During a POLi transaction, no one can access or see your internet banking login credentials. All communication via POLi takes place using HTTPS transport level security and no sensitive information is stored (not even cached).
----------
Why use POLi to pay for things online?
You don't need a credit card to buy online or pay a bill
With POLi you no longer need to have a credit card when shopping online. POLi allows you to pay for your purchases straight from your bank account using your Internet banking. Unlike a credit card, there are no fees to use POLi. It's free and you don't have to register.
POLi works seamlessly with all major Australian banks
POLi supports the leading Internet banking sites in Australia:
 ANZ
Bank of Melbourne
BOQ
BankSA
Bankwest
Bendigo Bank
Citibank
Commonwealth Bank
CUA

IMB Building Society
ME Bank
NAB
Newcastle Permanent
People's Choice Credit Union
St. George Bank
Suncorp
Westpac
POLi is extremely safe to use
When you pay with POLi the transaction happens inside and is protected by your Internet banking security. Your confidential information is not disclosed to any third party, including us.
POLi does not capture usernames or passwords
POLi's software is regularly reviewed by independent security companies.
POLi checks the bank website's SSL certificate and thumbprints to always ensure you are talking directly to your bank.
How does POLi work?
1. Check out of the shopping cart
The customer selects the POLi payment option when they checkout
2. Pay with Internet banking
Log into your bank account using POLi. The payment is protected by the customer's bank authentication and security
3. Complete order
POLi automates the payment process and verifies to the seller that the payment has been made.
Best in class security features
Your Internet banking security protects when you pay with POLi. Your confidential information is not disclosed to any third party, including us.
POLi does not capture usernames or passwords
Independent security companies regularly review our software
POLi checks the bank website's SSL certificate and thumbprints to always ensure you are talking directly to your bank
POLi works with some of the most trusted brands online.
FAQ
What is POLi?
POLi is an online payment option which facilitates a Pay Anyone internet banking payment from your bank account to a merchant.
Why choose to pay using POLi?
POLi™ is a great alternative for people without credit cards, or for those who have them - but would prefer not to use them to shop online. POLi™ is favoured by customers and merchants as it guides the customer through the payment process. The amount, reference information and banking details are pre-populated. When the payment is confirmed the merchant and customer both receive a completed payment notification.
How does POLi work?
Follow these simple steps:
Click here for a POLIi demonstration page
Choose to pay with Internet Banking wherever you see the POLi payment option
Select your bank and click proceed with payment
Log in directly to your bank
Follow the prompts to complete the Pay Anyone transaction (may include selecting account or entering second factor information)
Complete the payment and receive your receipt
Is there a cost when I use POLi?
POLi never charges people to pay with POLi. We also strongly encourage our merchants not to surcharge for the use of POLi. We aim to make paying with POLi free for consumers.
Do I have to register to use POLi?
No. This is one of the great features of POLi payments - no registration, and no additional passwords to remember!
Is POLi secure?
Yes, POLi places a lot of importance on the security of its software. We never capture sensitive information such as user name or password. We undertake regular security reviews to ensure that we meet all modern security standards.